Overview
We'll start with some background information on World Rugby. If you are training to commission matches at non-World Rugby tournaments, feel free to skip this section and move on to "The Match Commissioner". Nothing in this section will appear in the exam.
World Rugby
World Rugby was founded in 1886 as The International Rugby Board (IRB). With its headquarters in Dublin, World Rugby is the world governing and Law-making body for the Game of Rugby Union. The day to day business of the Board is conducted by a professional staff of over 100, the majority of whom are based in Dublin. Personnel employed around the world include Regional Development Managers, High Performance Managers and Regional General Managers working in Europe, Asia, Africa, The Americas and Oceania.
Rugby is played by men and women, boys and girls, in more than 100 countries across five continents. World Rugby membership currently totals 105 Unions in full membership, 16 Associate Members and six Regional Associations.
There are a number of tournaments under World Rugby control, including the Rugby World Cup, Women's Rugby World Cup, Rugby World Cup Sevens, HSBC Sevens World Series, Junior World Championship, Junior World Rugby Trophy and Nations Cup.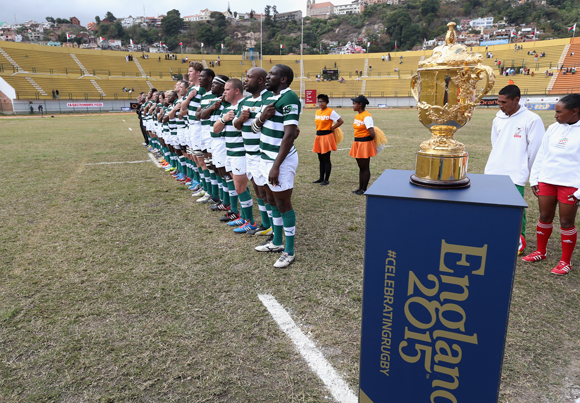 Kenya and Zimbabwe on their journey to Rugby World Cup 2015 in England
World Rugby Council
The World Rugby Council, under the Chairmanship of Sir Bill Beaumont, meets twice a year. It consists of 52 members.
View the World Rugby Council on worldrugby.org
Executive Committee (EXCO)
A ten-person Executive Committee performs a management role for the Council under the Chairmanship of Sir Bill Beaumont, and meets regularly.
View World Rugby Exco on worldrugby.org
General Assembly
The full membership meets at a General Assembly convened every two years. Regional meetings are held at regular intervals.