Running in attack - recognising and attacking space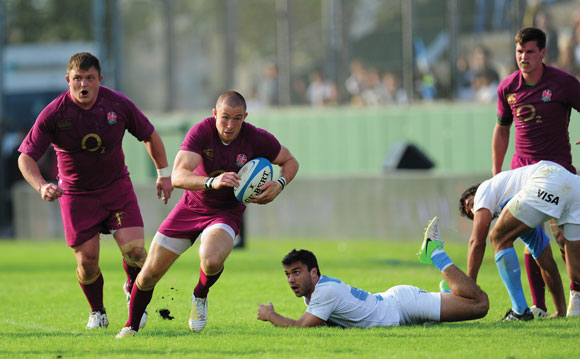 Players should:
observe the defence in front of them and move into a position to make and attack space considering depth and width of attack
identify how the defence is set up:
where there are gaps and potential mismatches, e.g. a centre versus a prop
defensive players' body position and formation – are they squared up to the attack and ready to move forward in defence or are they misaligned and still concentrating on the contact area?
is there space behind the defensive line to attack with kick through or over?
keep eyes on opposition to react to defensive changes
communicate defensive set up and gaps/mismatches to team mates
attack space quickly and confidently with support to get over the gain line