Long term athlete development
In the Conditioning Children online learning module the long term athlete development model and the first three stages relative to children were introduced. This module aims to further explore the model as the player develops and matures and introduces the latter three appropriate stages.
This module will also examine the process of maturity and the challenges of managing both late and early maturing players and will also explore the relative age effect theory.
Stages, and the associated training, of the LTAD model that relate to 12-18-year-old players will be investigated.
By the end of this module the coach should better understand age and stage appropriate training.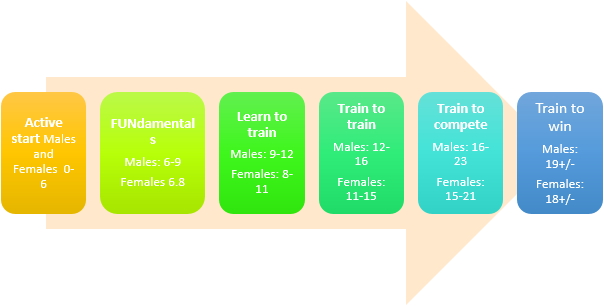 (Canada Sport Institute, 2014)